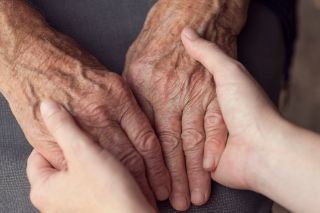 GIVE VOICE TO THEIR EMOTIONS, TOGETHER!
Help us reaching more and more elderly to make them feel closer
Support us in spreading the sound of inclusion!
Supporting Amplifon Foundation means creating value for the whole community, preserving its memory and contributing to its growth.
Thanks to your support, we can work for social inclusion promoting  dialogue and new connections within our society.
Our goal is to improve the quality of life of those left behind: join us!
Watching, listening, talking, keeping in touch with the ones we love:
Small gestures are the most authentic: let's care about each other to discover the full meaning of life