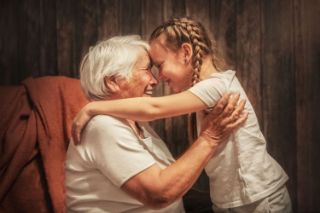 A GIFT FOR EVERY GENERATION
You just need your signature and our fiscal code 97866150150.
WHY DONATE TO THE AMPLIFON FOUNDATION
The Foundation works to enable people to reach their full potential in life. We dedicate all our energy to promoting social inclusion with a special focus on the elderly and the most vulnerable. The global health crisis has made inequalities even more marked and reminded us of the frailties of the elderly, but also of their intimate value and their richness
Follow these steps to devolve your 5X1000
Find the form in your tax declaration called "SCELTA PER LA DESTINAZIONE DEL CINQUE PER MILLE DELL'IRPEF"
Sign in the box  "Sostegno del volontariato.."
Write the fiscal code of Amplifon Foundation 97866150150
TOGETHER WE CAN HELP EVERYONE TO FULLFILL THEIR LIFE
Through our projects we promote the social inclusion of those left behind by  promoting social and  cultural initiatives  that create new  opportunities,  with particular attention to the elderly.
5x1000 CARD
Dowload the 5x1000 card that you can easily share in your network of contacts and friends
FREQUENTLY ASKED QUESTIONS
Please refer to this section to have the answers to all your questions!
1. WHAT IS 5X1000?
The 5x1000 is a share of personal income tax for personal income tax. Its value varies according to income. On the occasion of the tax return, the State allows this quota to be donated to support one of the subjects admitted to the 5x1000 lists, such as the Amplifon Foundation.
2. DOES IT COST ME ANYTHING?
No, because it is a portion of your taxes that the state waives. If you decide not to allocate the 5x1000 to anyone, this fee will still be paid to the state.
3. HOW MY 5X1000 GOES TO THE FOUNDATION?
Just sign in the appropriate box "Support for voluntary work and other non-profit organizations of social utility ...", specifying the Fondazione Amplifon tax code 97866150150 in the space under the signature.
4. CAN I STILL DONATE VIA '8X1000 OR 2X1000?
Yes, as  the destination choices of 8, 2 and 5x1000 are in no way alternative and can, therefore, be expressed without being mutually exclusive, at no additional cost for you.