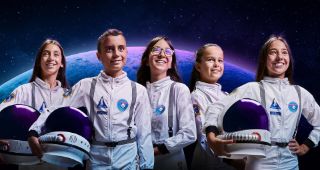 AMPLIFON FOUNDATION FOR BUZZI HOSPITAL
Amplifon Foundation funded the Otolaryngology Department of the Buzzi Hospital in Milan during the covid emergency.
The choice was to prioritize the modernization of equipment for pediatric audiology, to contribute in a concrete way to making the Buzzi's pediatric audiology a center of excellence for Milan, which is currently absent.
It was decided to support the department's activities by allocating part of the donation to a three-year scholarship, thanks to which the department will have a professional expert in audiometry and speech therapy. In addition, part of the contribution was used to make the clinics more welcoming through a pictorial humanization of the spaces.
"We are especially proud to support this important project of the Buzzi Foundation. Social inclusion for people in disadvantaged situations is the distinctive goal of the Foundation."

SUSAN CAROL HOLLAND - AMPLIFON FOUNDATION PRESIDENT